Up Lighting Rental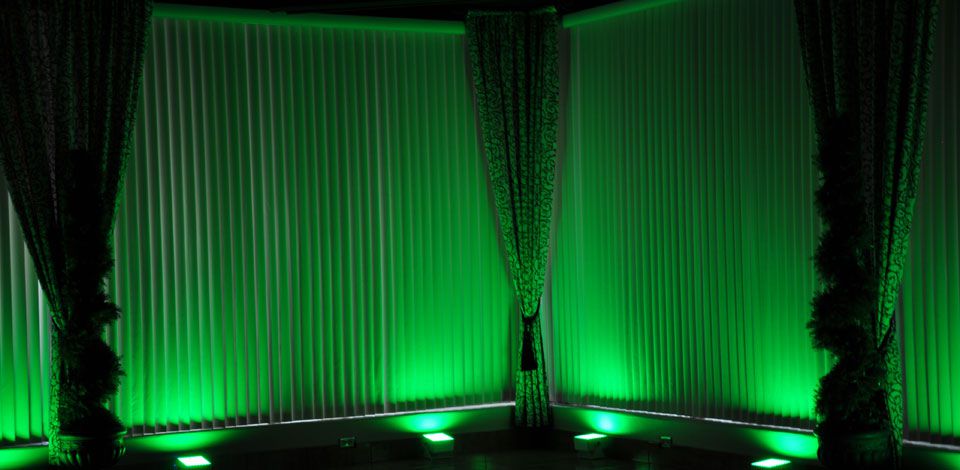 LED and Laser Lighting for Special Events in Clermont, Florida
Custom lighting takes your event to the next level. It can make the most bland back drop come alive with color and excitement. Lighting can be operated via remote control. Plus, our LED lighting (pictured above) is small and discrete.. with no wires!
Rent a wireless LED up lighting system to make your next event remarkable. We offer setup and delivery throughout the Orlando area.
FAQs
How much is it?
You're sold on the service - but you want to know if you can afford it. The cost of your event depends on a few things; the type of event, the location of your event, my availability, the equipment, and the timing. Even the day of the week is a factor.
Once I get all of the information for your event.. I can give you a detailed quote. Fill out the form at the bottom of this page to get started.
How reliable is your equipment?
We spend a lot of time pre-planning for your event so we can avoid any technical issues. Our equipment is well-maintained and top-of-the-line.. like our BOSE Audio System or our LED Lighting Systems. We keep back-ups, for the back-ups and even have DJ's standing by on call for your event.